Thursday, September 30, 2004
What have I started?!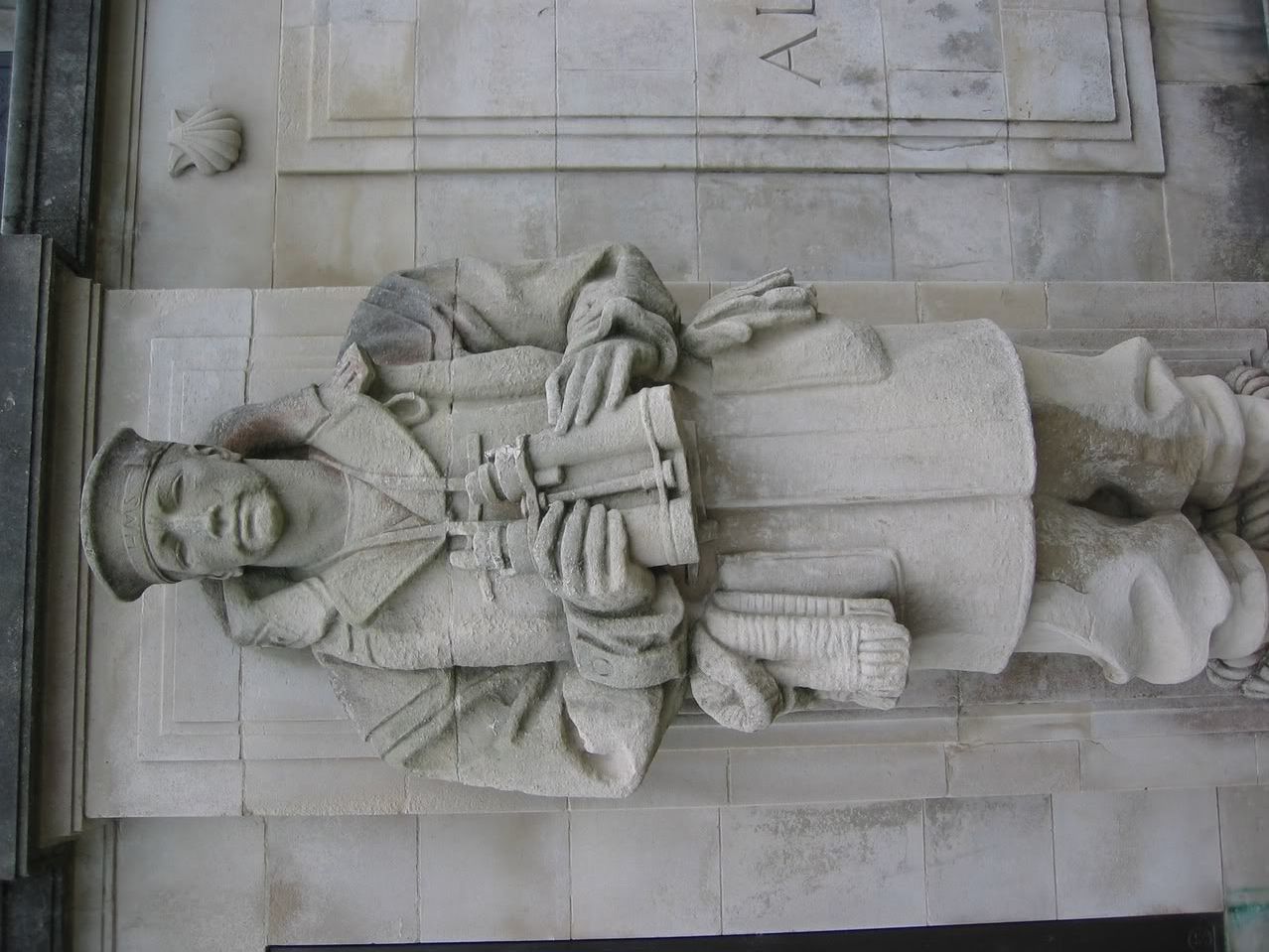 Someone has asked that I do another list, this time of 50 records of the 20th century. I think it would be more sensible, were I to do another, to do 50 records from the 90s. What does anybody think about this? Do you really want another list, you bastards? Or just more pretty photographs? Or vague meandering writings about my dinner? Or some invisive socio-political pop music criticism? OR WHAT?!

You see that thing below that says comments? Use it.

x

NJS
9/30/2004 11:05:00 am

Wednesday, September 29, 2004
Fight Club



Last night I dreamt I beat up Paul Bettany. He was dressed as Michael Caine and playing a boxer in a film.

NJS
9/29/2004 09:08:00 am

Monday, September 27, 2004
No pictures today...
Because Photobucket is down (or at least my album is at the moment).

I've been listening to OK Computer compulsively for the last few days. What is this about? I've never really paid it much mind before – yes it's beautifully put together, yes it's a staggering achievement, no it's never really moved me, and I'm not sure if it's moving me now either. Maybe "Let Down" is when it becomes heady and tumescent. So what is it? The percussion in "Paranoid Android"? The guitar that strafes and dreams and wavers and batters its way through every track ("Fitter Happier" excepted)? The reader (listener?) reviews on Amazon are interesting – far too many five-star-best-album-EVAH spurts of fanboy love. And yet the naysayers are pathetic and pointless – any voice against the flow of traffic is so limp and redundant that the fanboys seem almost reasonable. "This album is depressing and dreary". "This album is derivative and dull". The former is like criticising the Mona Lisa for not smiling enough; she's not meant to be smiling enough. And the latter? Well, the "derivative" critique is the calling card of the idiot. Unless you can isolate exact points of derivation (the piano melody lifted straight from "Sexy Sadie" in "Karma Police", maybe) it is a pointless argument because it says "I am smarter that you because I can see influences and theft where you cannot – in fact I am so much smarter than you and hold you in such contempt that I will not even tell you where they are". And besides, do you think they don't know that they ripped off "Sexy Sadie"? Or "Taxman" on "Electioneering"? They said they wanted to make a record that sounded like DJ Shadow producing The Beatles, for heaven's sake. Were I of a certain age and a certain mind when OK Computer had been released then I think I (like many Q readers out there, seemingly) could almost have seen it as a finishing line, as the last word in how to make a 'rock' album. But I refuse that. I deny it. Has anyone else ever made an album that sounded like it? Elbow and Doves appear to have tried. Radiohead tried not to. Hmmm…

The A List Part Two
But now back to business. No one cares what I think about Radiohead, people just want another list.

Justin Timberlake – Justified
In which the frizzy-haired Britney-shagger gets The Neptunes to help him do Jacko and Timbaland to help him do, well, "Cry Me A River", which is still one of the best singles of the century and doesn't really sound like anything else even though you could write a list of things it does sound like.

Elbow – Cast of Thousands
How did this get so high? I don't know. The debut probably has two or three songs that are better than anything on this, but this is more consistent. I've described them as the meeting point between Pulp and Talk Talk. Ned Raggett does not agree.

The Clientele – The Violet Hour
Likewise this; what's it doing all the way up here? Well, it is lovely, in a reserved, crepuscular, drizzling way. I'd have included the compilation, but it's a compilation. Plus "The House Always Wins"!

Fennesz – Venice
There seems, to me, to be more going on, more melody, more momentum here than on Endless Summer (which is only just behind if you cast your eyes downwards).

Badly Drawn Boy – Hour of the Bewilderbeast
Of course he could never follow it up, could he? Because these songs are broken and stuck back together again in the wrong order, recorded underwater by a man with no idea, and blessed with strange, beguiling arrangements. After this he had a budget. I remember saying not long after it came out that I didn't think he'd ever follow it up – he'd taken so long putting it together, how could he?

The Necks – Drive By
60 minutes, one idea. Brilliant.

PJ Harvey – Stories from the City, Stories from the Sea
Wrote about it at length on Stylus. I know hardcore Peej fans dislike it, think it's too Pretenders, too positive, whatever. To me it sounds like someone who has been through the mill and come out smiling at the other side, and I guess that's what I want music to do; triumph through adversity. It's the emotional lift that matters.

Radiohead – Kid A
No emotional lift here. Sounds, occasionally, like a masterpiece to me, and at other times like a load of crap. Still unsure how I feel about OK Computer and Radiohead in general.

Idlewild – 100 Broken Windows
It's not a secret chord people are looking for; it's a harmony, and Idlewild found it on "Idea Track". That the rest of this album is great (again, it's the emotional lift that matters) seals it.

Basement Jaxx – Kish Kash
Loses it in the final quarter, but until then… Well, it's messy and stupid, but in a good way. Still not as good as various ILM faces say it is, though. Why is it so high? I said the order was arbitrary,

Mogwai – Rock Action
Their best record by a country mile – the follow up was EXACTLY the same record, but lacked the definition of sound that Friddman brings to this.

Fennesz – Endless Summer
Listen to while watching Stan Brakhage films.

D'Angelo – Voodoo
Hot and sweaty. It sounds very weird now I don't live in the centre of a large (well, medium) conurbation. What is it? Ambition overweighing tunes, maybe, but it's not about tunes, or emotional lift either. It's about beheading chickens and sex.

Akufen – My Way
Microhouse? I wouldn't know, but this is fascinating and enjoyable. I always wanted someone to cut up samples of everyday noises into tiny pieces and turn it into (pop) music. Disco Inferno did it better, but ironically you can dance to this more.

Bubba Sparxxx – Deliverance
All in the fiddles. And the beats. And Bubba, really, it's all in the man himself. Timbaland devours his entire repertoire and then regurgitates it in the middle of some fucked-up country hoedown, and luckily Bubba is there to make it sound incredible rather than messy.

Ricardo Villalobos – Alcachofa
Todd says it's great and I love Todd so it must be.

Ghostface Killah – Supreme Clientele
I don't understand a word (I don't listen to them, do I?).

Dizzee Rascal – Boy in Da Corner
I don't understand a word (I don't listen to them, do I?).

Boredoms – Vision Creation Newsun
In one sense this is like The Necks with ADHD, loaded on PCP and swinging a half-brick in a sock around their heads. In a sense it's not, though. An actual dance album, in that it makes me actually dance.

Sugababes – Angels with Dirty Faces
Why is Three further up then this? I dunno. Arbitrary, isn't it? More great pop music.

N*E*R*D – In Search Of
Choose your version. I like both. The Neptunes have still not managed to put out a decent compilation (despite attempts), so this will have to suffice. The DFA can do it.

Junior Boys – Last Exit
"Teach Me How To Fight".

Phoenix – Alphabetical
This does exactly what Junior Boys do only more French and with guitars, right? I mean, right?

Interpol – Turn on the Bright Lights
Turn this off after the first five songs.

Daft Punk – Discovery
I picked this entirely to try and preserve some shreds of ILM-cred. Or did I? Not as good as Simon Reynolds says. BUT WHAT DOES HE KNOW, EH?

NJS
9/27/2004 11:14:00 am

Friday, September 24, 2004
Is it vain...



To keep posting my photos?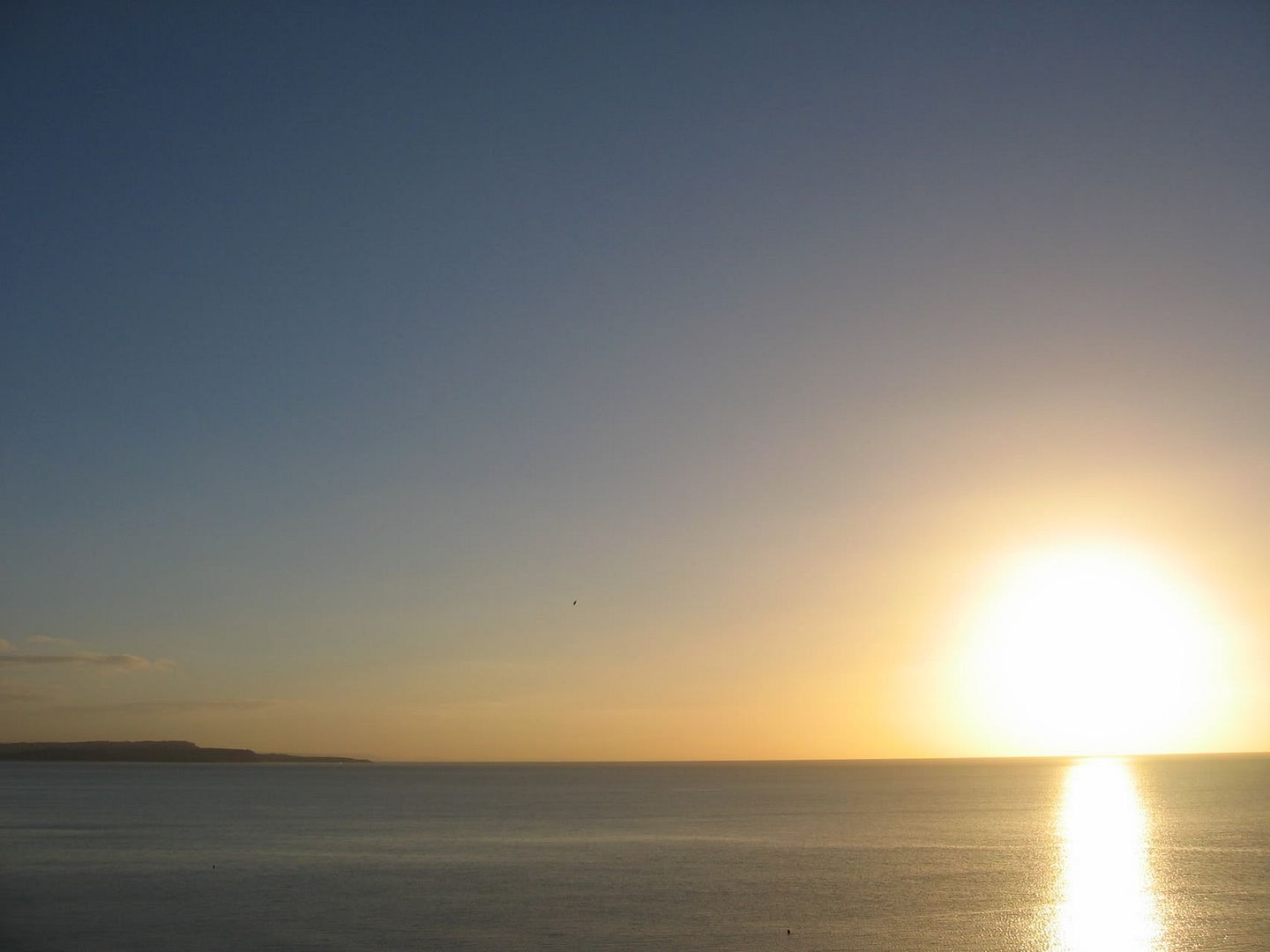 I do love them.




Is it vain to love them?




It takes no talent, really.




Just point and click, isn't it?




Bollocks is it.




Don't limit me.




NJS
9/24/2004 02:14:00 pm


List More, Listless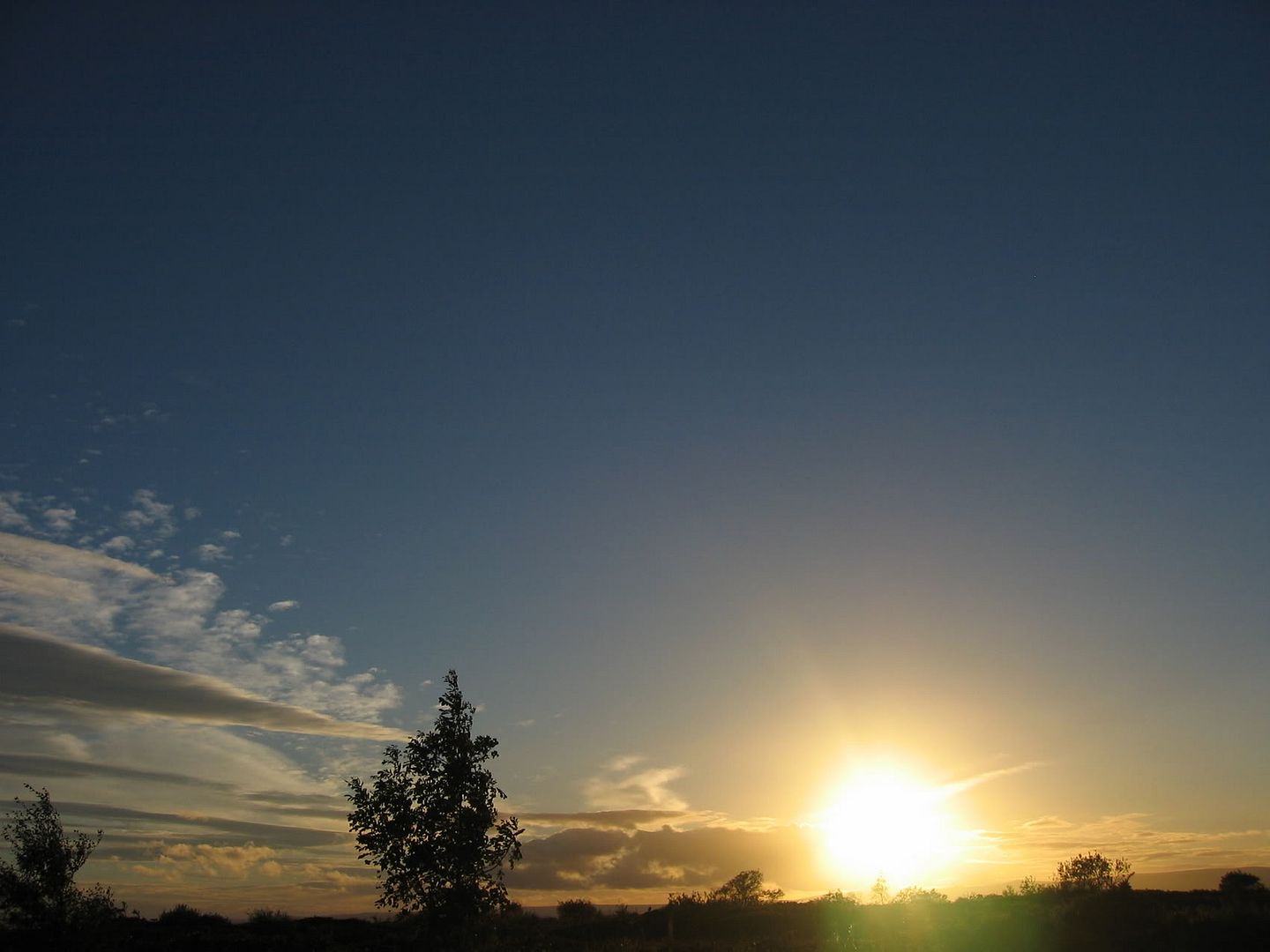 The A List
I guess, for the sake of this not ending up as just another fucking list, I ought to write something about everything here, otherwise the exercise is pointless. Shopping list alone as useless, shopping list + recipe together as great, etcetera, etcetera. And yet I don't know if I can be bothered, frankly. With this one, as opposed to that other one, there is an order, and yes it is preferential and not alphabetical or anything else. But at the same time it is, as you will ascertain, still almost entirely arbitrary.

And do I love all these records? Riddle me this, motherfucker? I don't know anymore. I don't know if I even care.

I'll go twenty-five at a time, I think, starting at the top. I can't be arsed with suspense bollocks.




Embrace – Out of Nothing
Is this really my favourite album of the decade so far? Probably not, but you know, emotional investment and all that. It was a relief that it wasn't shit, and a marvel that it was actually really good. I am still waiting for the next one, but only because this one points so tantalisingly at where they're going. They just covered "How Come" by D12 on Radio 1. I know where it's at.

Bark Psychosis – ///Codename: Dustsucker
Likewise this, is it really my second favourite of the last five years? I don't know; trying to quantify affection is like trying to build with water – if you're going to get anywhere at all you have to freeze it. But still, this is great.

Missy Elliott – Miss E… So Addictive
Likewise this; I build good furniture to it, and, ballads aside, you can genuinely dance to it and also get wigged-out when you pulse it through headphones. I don't know wtf crunk is, but if this is it then crunk is good.

Lambchop – Nixon
I think Kurt must have cracked his voice completely by breaking into falsetto on this record, because he's become more quietly and hesitantly phrased with each album since. Nixon is just glorious, sumptuous, luscious and, most importantly, odd – mainly because of the lyrics, a calm and disjointed series of observances that are so off-kilter they propel the band's psychedelic country soul into weirdness. "Up With People", I mean c'mon!

Primal Scream – XTRMNTR
This rocks. It rocks NOIZE. Sure, the rap one in the middle is shocking and the whole record is basically just a load of "my record collection is better than yours" angry-old-man posturing, but it's great. It's stupid, it's noisy, it's over the top, but it's a work of art, a ridiculous, gaudy, brilliant work of art.

The Streets – Original Pirate Material
The sophomore might get more love (at the moment) due to its concept-album- schtick, its narrative and cumulative emotional impact, but it simply doesn't have the tunes that this has, nowhere near. I've written about this at length on here (check the archives for April 2003, I think) and I stand by everything I said and then some. I love this record.

Embrace – Drawn From Memory
A huge amount of memories tied up with this, a lot of idiocy and hysteria and love, a lot of which I tried to distance myself from once it had all finished because it seemed like a crazy dream. But nevertheless this actually is a wonderful record, and I've fallen in love with it all over again in the last few months.

Bows – Cassidy
A recent discovery, but what a discovery. It's basically just "Scottish postrocker goes shoegaze triphop", but it's done so well, so sexily, with so much attention to detail, that I fell in love with it pretty much straight away, much more so than the (admittedly still very good) Long Fin Killie, Luke Sutherland's previous project.

Outkast – Stankonia
This gets in just for "B.O.B.", and gets in high for everything else, but most of all for "Gasoline Dreams" and "Gangster Shit". I probably prefer Aquemini slightly, but only just.

Jay-Z – The Blueprint
I've said before and I'll say again, I'm not a Jay-Z fan, but this is undeniable, completely undeniable, just one great song after another. Karim gives too much love to "Song Cry"; "Hola Hovito" is where it's at.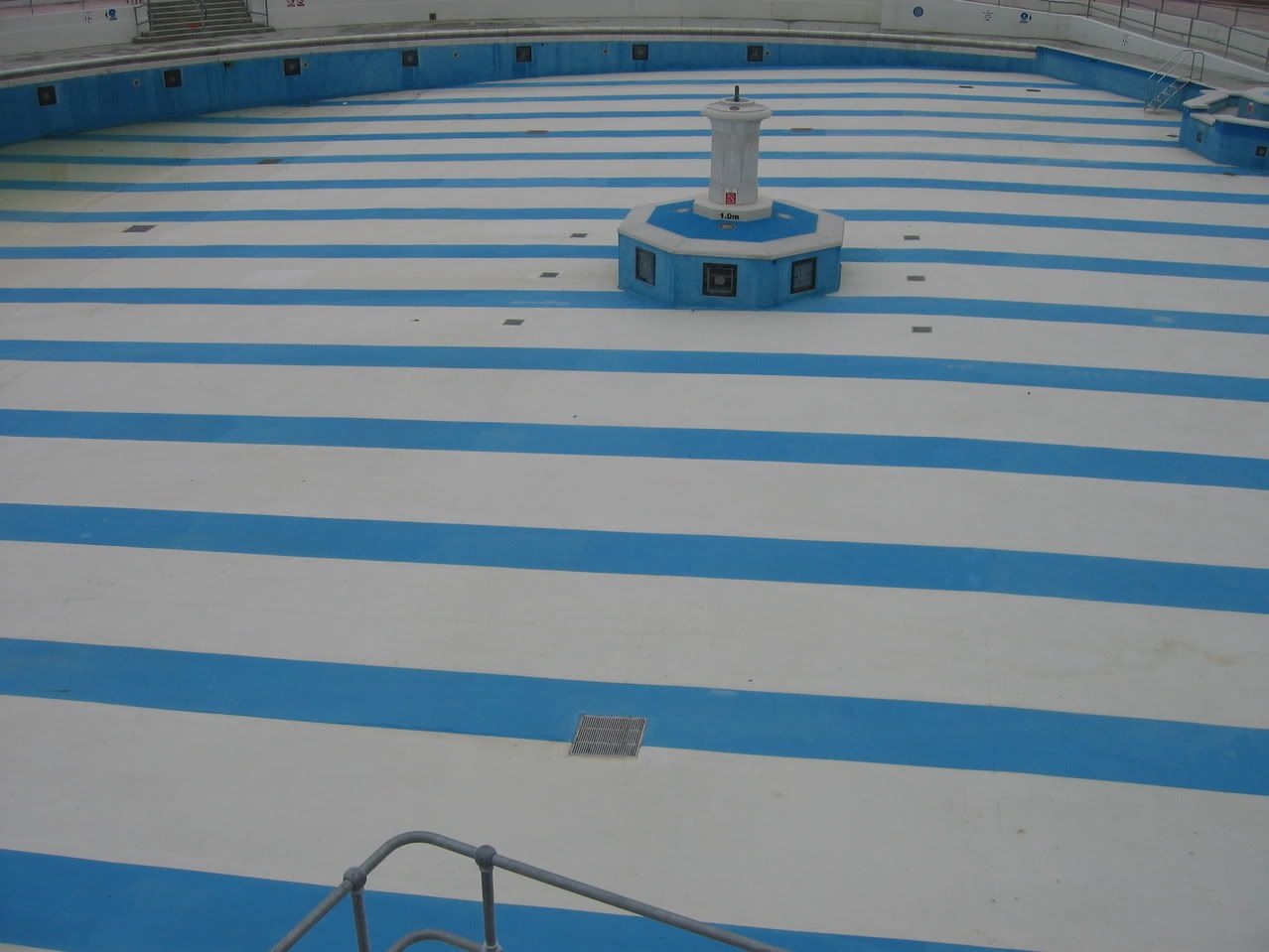 Manitoba – Up In Flames
Digital organic joy on disc; it sounds like it's about to burst with happy and sunshine.

Plaid – Double Figure
The first four tracks on here are perfect, "Eyen" and "Squance" especially. That the rest is very good seals the deal. Again, Rest Proof Clockwork might be better, but it's the wrong century.

Sugababes – Three
Their second album is in here somewhere too – I know a lot of people prefer that but I think this is stronger (pardon the pun), more consistent. And for all you indie whingers out there, they just make (or have made for them or whatever – if you still care about who made what and who's authentic in this day and age then you're lost) exquisite pop music, great melodies, great harmonies, great hooks, great sonics.

Four Tet – Pause
Just as whimsical as Manitoba but less brash, this was the album that got me back into electronic music, back into any music that wasn't a band, after a couple of years at university when I'd needed faces to ground me, or something. This is sweet, simply.

Fugazi – The Argument
Whereas this is the total opposite. I need to engage with Repeater more to find out what the fuss is about (I enjoy the dynamics when I play it but the songs never got me); this is hardcore, yes, but it goes *pop* in the most unexpected ways.

Eminem – The Marshall Mathers LP
Took me a while (I thought the first single was Simon Mayo taking the piss) but fucking hell, the onslaught of words, of emotions, of bile, is incredible. People who go on about him being punk can fuck off.

Mountain Goats – Tallahassee
Stripped compared to other things, but luscious compared to his own history (this is released on a proper record label and everything). J0hn Darni3lle remains one of the people I've encountered on the internet who I have most respect for, not just because he's a fabulous songwriter (I really need to delve more into his extensive back catalogue), but because he's a wonderful, thoughtful human being who also manages to be rambunctiously, disgustingly funny too. J0hn, if by chance you read this, I miss posting shit with you.

Aaliyah – Aaliyah
Yeah yeah yeah, Timbaland, blah blah, Queen of the Damned, etcetera etcetera, tragedy LISTEN TO THE SONGS, listen to the voice. Listen to "We Need A Resolution". Listen to "What If" and realise it's not all down to Timbaland either.

Lambchop – Is a Woman
Ambient acoustic Americana? A name check for the road crew of my favourite band? They sneak a funk track into the middle of it, but it's not any kind of funk you've ever heard before, or ever will again. You can barely hear it while it's playing. Beautiful.

Wilco – Yankee Hotel Foxtrot
Hype hype hype, hate hate hate. On this side of the water, they're just a nice little band and this is just a nice little album. And thank fuck too, because I think the constant nonsense thrown at them in the US would put me off too. The album is good, very good maybe, but "I Am Trying To Break Your Heart" is AMAZING.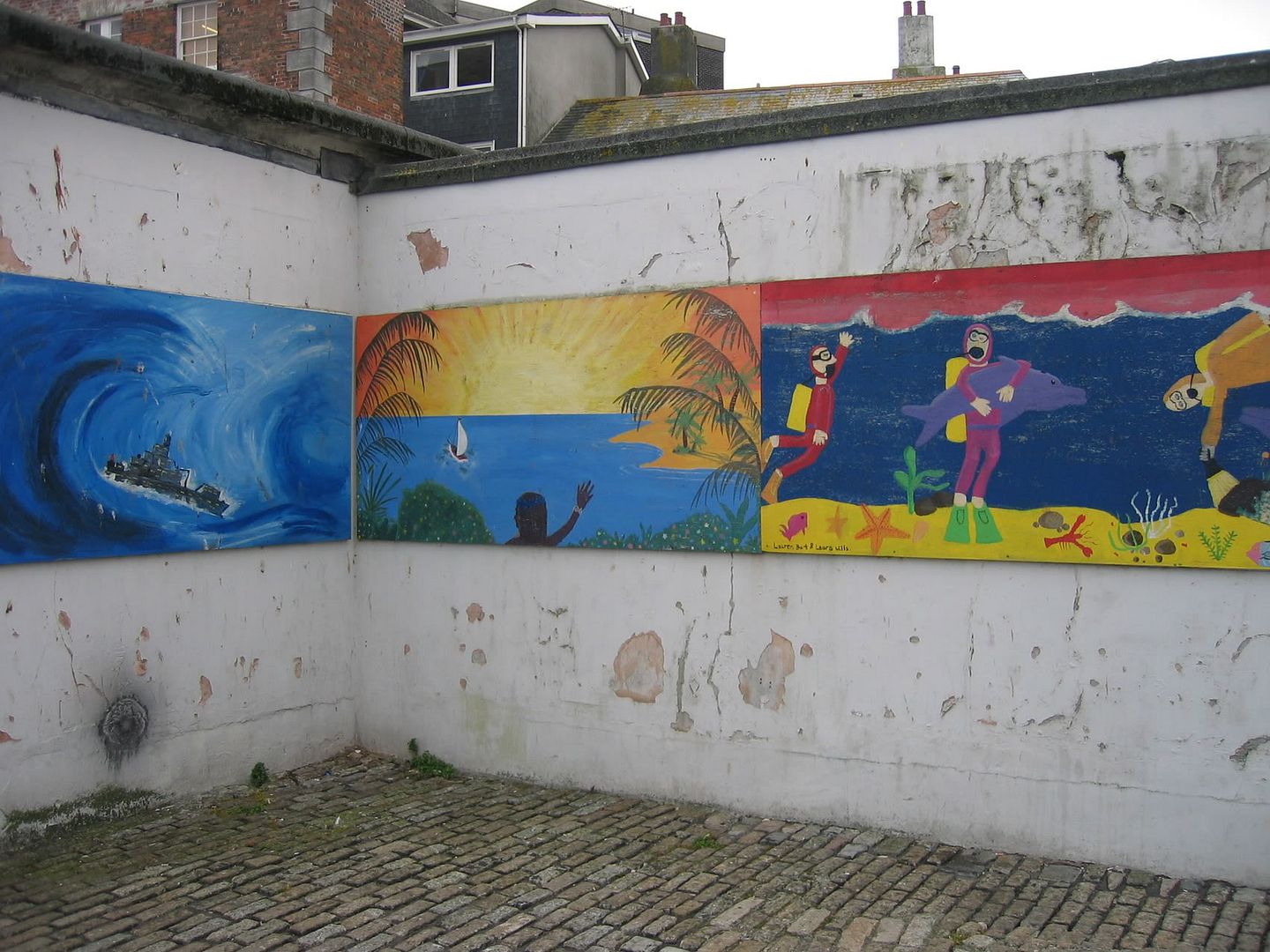 Boards of Canada – Geogaddi
I'm still not sure what this is, but I keep trying to find out, and will for a while yet. Nothing here as good as "In A Beautiful Place…", perhaps, but nonetheless.

Queens of the Stone Age – Rated R
Psychotic and, importantly, brief. And fun. Only one of these things would remain on the next record.

The Delgados – Hate
Swygart has said many, many things about this record over the last two years, some of which I agree with and some of which I don't. Nevertheless this is lovely, and I much prefer it to the other famous Friddman productions so beloved of so many of my friends.

Missy Elliott - Under Construction
Again this took me a while because at first there seemed like nothing here, but closer attention reveals it's probably Missy & Timbaland's most consistently weird record. Plus "Gossip Folks" and "Work It", I mean c'mon!

At The Drive-In – Relationship of Command
Say what you like, this is so far removed from the shit NME pushes lately it's not even funny. "Enfilade" has a dub middle 8 with a melodica over the top. The dynamics are INSANE (as opposed to those of The Mars Volta, which are just too much), and live they were fucking incredible, at least on the occasion when I saw them in Camden Electric Ballroom back in 2000. Electric and crazed.




And that's the first 25. First, haha! Like it matters what order they're in – I'll have changed my mind tomorrow.

NJS
9/24/2004 01:51:00 pm

Thursday, September 23, 2004
Shameless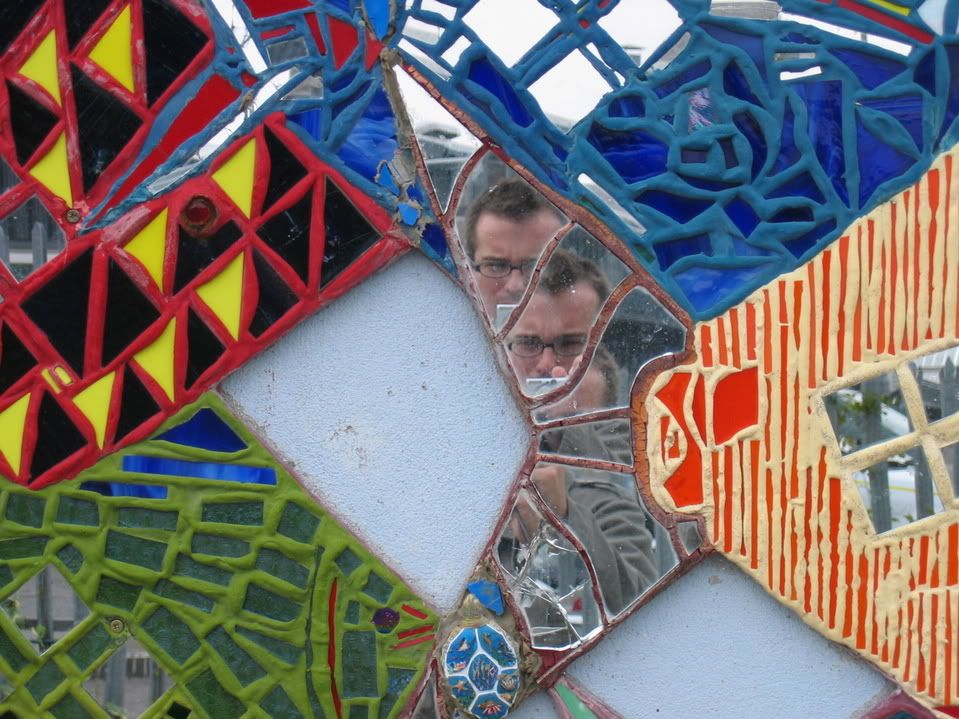 No content to speak of, nothing to say.




Just some pictures, of things.




I much prefer them to words, these days.




Not even anything pithy to say about them, not really.




NJS
9/23/2004 10:56:00 am

Wednesday, September 22, 2004
No Surprises



7-a-side was quiet to start with, one or two more people per side than we're used to on that size pitch meant it was more difficult to break each other down and you couldn't score goals just by breaking fast. (Which is probably where a lot of my goals come from, thinking about it – I've not got the touch, if I'm honest, to punish people when there's no space at all; I'm definitely a 'space' player, and am very good at finding it, but with that many people you simply can't.) But after a hesitant start and going 3-1 down we ended up winning 5-4, with me bagging a late hat trick including the winner with the last kick of the game. As soon as my brother moved forward and started playing me some decent balls I began putting 'em in the back of the net; prior to that our passing in the opponent's half had been poor. A good game, all in all, and very enjoyable.

And then I got home and my dad told me to sit down in a very matter-of-fact manner and I made the quizzical face at him and he said "don't worry, it's not anyone in the family" and proceeded to tell me that my old boss had dropped dead of a massive heart attack that afternoon, that Emma had found out off her little brother who used to be at school with my bosses (only nine year old) daughter and thus found out off one of his friend's little brothers or sisters or something. I should explain that my old job under this boss was in a pub, and that, like all Devon landlords (and probably the vast majority of landlords anywhere), he liked a drink and a cigarette and ate badly and so on. So I'm… upset, but not surprised, not shocked. I hadn't seen him for ages until two weeks ago when I cycled over to the pub (it's about 5 miles from my house) one Sunday evening and said hello to all the old Sunday night crowd (I always worked Sunday nights for the five years I worked there [bar university term time] – they were my crowd, if that doesn't sound daft). This makes three of the major figures in that pub who've died of heart attacks in the last three years – the ex (very senior) policeman who lived up the road and would get loaded on gin each lunchtime, the landlord of a pub a mile down the road who would get loaded on lager & lime and chardonnay every afternoon and who was up to his eyes in debt, and now the landlord of the pub itself. One day I should maybe delve into trying to explain the drinking culture where I come from, changing names to protect the guilty, but I can't now. Needless to say that my old boss was a character, a London wideboy, ex policeman too, who moved to Devon to run a pub so his daughter could grow up in the countryside rather than the city. He was kind of like a surrogate dad to me in many ways, encouraging me on the adventures and escapades and flights of fancy that I didn't ever tell my real dad about, and educating me, via the pub and the circle of people I met there, about a whole side of the world that I wouldn't have otherwise experienced. So I'm not surprised, but I am saddened.

NJS
9/22/2004 09:39:00 am

Tuesday, September 21, 2004
Feeling Listless...



I make no claims at definitiveness (why bother?). In fact I make no claims at anything – these are just 50 records from the first decade of the 21st century of human history (as determined by the rather arbitrary system of Christian calendar) that I really like but don't… quite… love. Why don't I love them? Well, for some of them it's because they're very recent and I've not fully had time to get to know them yet, but feel a seed of attraction/affection/attachment/enjoyment or whatever already. For some of them it's because there are a handful of songs that I love and a handful I don't. For others it will be that I quite like all the songs but love none. For yet others it will be because I enjoy listening to them but rarely engage. For others it will be because I admire what's being attempted. For others it will be because there is a residual affection transposed from previous work by the artist.

I make no apologies for what some people might consider my conservative taste. I make no apologies for what some people might consider my erratic, eclectic, schizophrenic, too-wilful-by-half taste. I make no apologies for anything at all, ever. I never do anything worth apologising for. (Or I try not to, anyway.) I make no apologies for not including that Coldplay record or anything by Richard Ashcroft or anything else by your favourite band when they are not my favourite band, no matter who your favourite band might be.

And it there's anything not here, well, it's not here. I might not have heard it, I might not have liked it at all, or I might have loved it and included it in The A List, which you might also get to see one day.

And as for why 50, well, I was asked to do a list of 50 records from this decade which I loved, and there were a handful I felt bad about leaving out, so I figured I'd make another list of 50 and stick it here. Why not? I was bored, and it'll give Unterberger and Mathers something to look at for five minutes…

And as for the order they're in… well, it isn't any order beyond the order I wrote them down in as I looked around my shelves.

THE B LIST

!!! – Louden Up Now
Christina Aguilera – Stripped
Basement Jaxx – Rooty
The Bees – Sunshine Hit Me
The Beta Band – Heroes To Zeroes
Bjork – Medulla
Cannibal Ox – The Cold Vein
Cornelius – Point
Delgados – The Great Eastern
Siobhan Donaghy – Revolution In Me
Dave Douglas – Freak In
Elbow – Asleep In The Back
El-P – Fantastic Damage
EST – Seven Days Of Falling
Four Tet – Rounds
Ghostface Killah – The Pretty Toney Album
Idlewild – The Remote Part
Lambchop – Aw C'mon / No You C'mon
M83 – Dead Cities, Red Seas And Lost Ghosts
Mogwai – Happy Songs For Happy People
The Beta Band – Hot Shots Part II
The Blue Nile – High
The Earlies – These Were
Manitoba – Start Breaking My Heart
The Necks – Aether
Prefuse 73 – Vocal Stylings & Uprock Narratives
Sigur Ros – Agaetis Byrjun
Susumu Yokota – Sakura
Susumu Yokota – Grinning Cat
Orbital – Blue Album
Outkast – Speakerboxxx / The Love Below
Pulp – We Love Life
Radiohead – Hail To The Thief
The Rapture – Echoes
Spiritualized - Let It Come Down
Bubba Sparxxx – Dark Days, Bright Nights
Britney Spears – Britney
Britney Spears – In The Zone
The Streets – A Grand Don't Come For Free
The Strokes – Is This It?
Sugababes – One Touch
Rufus Wainwright – Want One
Gillian Welch – Time (The Revelator)
Gillian Welch – Soul Journey
Mouse On Mars – Ideology
Mouse On Mars – Radical Connector
Dismemberment Plan – Change
Beth Gibbons – Out Of Season
Asian Dub Foundation – Community Music
Kelis – Tasty

NJS
9/21/2004 09:52:00 am

Thursday, September 16, 2004
Surgeon Heal Thyself



I am going through a cleansing period. I hate the numbers, maaaaaaaaaaaaan... They mean shit. Fuck all.

The concept of essentialism is rockist.
Discuss.

If you have to wear a suit to work you've gone wrong somewhere.
Discuss.

Open your mind.

NJS
9/16/2004 01:59:00 pm


The Man on the Cliff



[I was gonna make lots of shit up about The Man on the Cliff, about having had a conversation with him, and I was gonna transcribe this conversation kind of like an interview and freak you all out by blurring the lines between fact and fiction, make him out to be some kind of non-person without a National Insurance Number or a birth certificate or something, and then write about how he'd vanished from his perch two days after I spoke to him, as if he'd been caught or else had to flee or something. But then… well, read on.]

I see the man on the cliff everyday. I walk past him each morning on my way to catch the train to work; he sits in one of the stone shelters at the top, sometimes listening to a transistor radio, sometimes reading a paper, sometimes doing nothing at all. I thought at first that he had a dog, and was taking time out from his dutiful morning walk to enjoy the peace and quiet. But he doesn't have a dog. And he's not only there on weekday mornings; the other Saturday afternoon when I walked back up the cliff from town, he was there. On Sunday morning when I pushed my bike up the cliff after cycling to Powderham, he was there. One day last week when I walked up the cliff on my way home from work after leaving early, he was there. I can't remember a specific instance to prove to myself that he has, but I'm sure that sometimes he's been lying down on the bench in the shelter, as if he's been asleep there. Occasionally he has a flask of tea. Well, it could be a flask of anything, but this is England, so it's probably tea.

At a guess the man on the cliff is in his 40s, maybe 5'10" and probably 12-13 stone. He has glasses and a blue baseball cap without any kind of logo, an anonymous, dark jacket, perhaps blue as well, probably jeans, anonymous (off) white trainers. Just a guy, in short, a totally ordinary guy who seems to spend all day, every day, sitting in the shelter at the top of the cliff and gazing out to sea. I mean, as you can see from the picture above, the view is beautiful, but throughout August there was a lot of heavy rain in the area, and it's starting to get very cold at night now. Come November it will be perishing…

[And this is as far as I'd got. I've been sitting on this since Sunday afternoon, fully intending to flesh it out to 1,000 words or so. But now I can't. Why not? Because on a Thursday morning I normally drive to work, because I normally play football from 5pm to 6pm, but this week a lot of people are away or indisposed – the few weeks in the run up to a new academic year and start of term throw out everybody's schedules at a university – so we're not playing. Which means that I walked down the cliff instead of driving. Which means I would have walked past The Man on the Cliff. Only he wasn't there. Why not? Because he was standing at the end of my road, holding his rucksack, waiting for me.

Now don't get me wrong, I'm not some paranoid idiot, I don't think I'm being stalked, but this guy must have noticed me looking at him everyday as I walk past. But surely EVERYONE who walks down the cliff everyday must notice him and look at him? He's always in the same fucking place. But today he wasn't. He was standing at the end of my estate, just where I cross the road, which quite freaked me out. So I walked past him as normally as possible, onto the cliff-top, and carried on. But as soon as I'd gone past him, the cunt turned and followed me. Which TOTALLY freaked me out. I'm not ashamed to admit I was scared. THIS GUY APPEARS TO LIVE IN A SHELTER ON TOP OF A CLIFF, that's not normal. So I walk quite quickly anyway, and he's not chasing me, so there's soon some distance between us. I normally look around a lot as I walk, taking in what the morning's like, angling for potential photographs, so me looking around isn't unusual. But looking back over my shoulder is. So obviously I can't do that. At the bottom of the cliff, by the breakwater, I stop and look out to sea, meaning I turn sideways, meaning I can look behind me and see where the hell this guy is. And where is he? At the top of the cliff, LOOKING AT ME. So I walk on, and another couple of hundred yards along the seawall I turn back and look and where is he now? Walking down the cliff.

So now I'm thinking "Do I change my behaviour? Do I get a bus? Do I walk in a maze through Dawlish and try and throw him? Do I phone Emma and get her to come and get me and drive me to work, safe from this nutter who's following me? If I get onto the train station quick enough will he know where I've gone?" But then I think, "Hang on, wtf am I so worried about? Sort it out, you daft git." So I go onto the train station platform as normal, say Hi to Eddie, say Hi to the couple of people who get the train and work at the university, and listen to "Rise" by Doves on the iPod. And stop worrying about it.

Once before a guy with a beard and nasty eyes followed me all round Dawlish until I ducked into a pub and ordered a scotch with the tiniest dash of coke to steady my nerves. That was years ago, when I was probably only 18. I've seen the guy since, pushing a pram. He still has a beard and nasty eyes. Why would anyone follow me?

So yeah. That was my freaky walk down the cliff today. Tomorrow I'm taking a cricket bat to work, just in case.]

NJS
9/16/2004 08:44:00 am

Monday, September 13, 2004
Into Everything / Proof Of Purchase



Back in April it was "release a single in the summer, see how it does, if it does well follow it straight away, if not pump another one out. In that case the album might no surface till next year." Even in June when the single was announced officially it didn't actually feel as though it was going to ever happen. September 13th was too far away to even comprehend. Because I'd totally given up. And then I heard the tracklisting, and at least two of the best tracks I'd been played back in April weren't on it, and one of the weaker ones was, plus this thing called "Gravity" which they'd only just done. And J didn't tell me it was by Chris Martin in case I blew a gasket or something. And then the struggle when I did find out to come to terms (which was easy enough) and then the struggle when I heard it to come to terms (which wasn't). And now it's actually "Embrace Day" (thanks to Emma for naming this day via text – I'll have to look into getting it announced officially, written on calendars and shit, made a public holiday), and I've bought two copies from Tesco (Album of the Week, £8.97), and will buy a couple more at lunchtime (one for Todd, one for Nicole, one for Andy, one for Matt & Kate – I'd best buy another one for me).

The cover stands out well, red on white, bright and clear. It looks good on Tesco shelves, and Woolies too (didn't see HMV or Virgin – neither open till 9am). I like the fact that the album title isn't on the cover – it removes any necessity for an eponymous album in the future. What is an eponymous album? As a debut it's a statement of intent – "we are here; love us". As a mid-career album it either represents a change of direction or an encapsulation of aesthetic; either way it gets used when a band seizes control of its identity and seeks to express it in the strongest terms possible. Out Of Nothing isn't an eponymous album, but it also is. The cover just says "Embrace" and just features the band, um, embracing. Cheesy, but necessary. Album of the Week in Tesco. It's kind of daft, but stuff like that matters.




NJS
9/13/2004 10:23:00 am

Friday, September 10, 2004
Rar



Firstly, is it wrong of me to like the Jojo single? Secondly, how the fuck is she 13? Fourthly, does that make me a p@3d0ph1l3, even though I don't actually know what she looks like, because I am aware that she wears high heels? And C; in Romeo & Juliet, Juliet was being married off at 13 because that's how old her mother was when Juliet was born. And lastly, an "age of consent" was only actually established in Victorian times (which is when the concept of "childhood" was created too), and is, if you think about it, utterly arbitrary, just like all other age limits on all other things, from driving to drinking to owning your own house. Also, I like the Natasha Beddingfield tune, is that wrong? I thought it was Nelly Furtado for at least the last month, but now I know. Emma thinks she's gorgeous and looks nothing like her lumpen brother, whereas I think she is gorgeous and looks just like her lumpen brother (cheekbones, eyes). Plus the "nothing that I write is ever good enough" line in "These Words" may be the best unabashed pop moment I've heard this year ("Toxic" not being unabashed pop but rather some kind of scary cybernetic robo-sex techno-funk bombshell), being, as it is, both melodically totally unexpected and also lyrically self-deprecating (which is unexpected from the sister of the most oafish tosser in pop).

Fantastic documentary on C4 last night about 9/11 conspiracy theories, which was just incredulous enough towards the nutters and paranoiacs that it made you feel they were all nutters and paranoiacs, and yet didn't entirely convince you that we're not being lied to en masse by the American/UK governments and security services. I'd write more but people might be reading.

I also watched (most of) Resident Evil, which quite possibly trumps Johnny Mnemonic as The Worst Film I Have Ever Fucking Seen. Paul W. S. Anderson is clearly some kind of fucking crazy genius, moving from the limpid space-horror of Event Horizon (Sam Neil IS NOT SCARY, even if he is playing SATAN HIMSELF, because he's SAM NEIL, THE CUDDLY PALAEONTOLOGIST FROM JURASSIC PARK) to this, this Extraordinary mess of cliché and bad CGI and unwarranted near-nudity (Milla Jovovovoovichichy wearing TWO PIECES OF PAPER TIED TOGETHER WITH STRING) and ZOMBIE DOGS (which Milla Jovovovovichichy had to KICK THE HEADS OFF OF) and GIANT GENETICALLY MODIFIED BEASTIES and an update on 2001's Hal that has the voice of the little girl from Aliens (saying things like "They can only be destroyed by spinal severance or severe trauma to the brain" = CLASSIC) and so on and so forth. Lest we forget, this is the man who directed Mortal Kombat (gotta love those big-budget, low-concept computer game cash-ins, eh? I remember the days when Ocean licensed every film going – these days it seems Miramax or whoever licences every beat-em-up going). And next up by PWSA is Alien Versus Predator, The Game Film We've All Been Waiting For (since we were 13 and spotted the graphic novel in a dingy comic shop, but which we forget about as soon as we hit 16). And he looks like he's only 21.

NJS
9/10/2004 09:53:00 am

Wednesday, September 08, 2004
Surprise
Blogger is fuXXored up.

Will it publish now then? Here are some pictures.




NJS
9/08/2004 09:29:00 am


White Boots



Somehow during the last week I managed to lose my football boots, meaning that on Sunday I had to play in ordinary trainers, which was not good. Despite searching high and low for them last night they were nowhere to be found, necessitating a trip to JJB to buy some new ones. Do you know how difficult it is to get a decent pair of black Astroturf football boots at a reasonable price? They're either fuck-ugly Patrick ones for a tenner, or else Puma Kings for £50. So now I am the proud owner of a pair of WHITE Adidas boots. This is not satisfactory. They make me look like a cunt. Plus they gave me blisters, nearly. But they were only £20 (sale, innit).

Say it quietly but I've been sleeping brilliantly and had no trouble from my back for the last few days. You can't imagine how much of a relief this is.

The thing about Embrace is that they make me want to repent for everything bad I've ever done. Two years ago I didn't want to ever hear another Embrace record again. I didn't think they'd ever make another record again. I am more than glad to have been proved wrong.

NJS
9/08/2004 08:47:00 am

Tuesday, September 07, 2004
Where I've Been...



Football last Wednesday saw me score a rambunctious hat trick, bundling Nigel over at least a couple of times and surging towards goal like a bloody-minded Ronaldo (only shit, obviously [although I may well be as fit as him, given his penchant for pies and discos {what am I saying? I have a penchant for pies and discos too!}]). Shoulder barges have never been something I've gone in for before, but let's face it, my lower half is all muscle and my upper half is all beer; if I set myself I can knock almost anyone over.

Thursday was Cath's memorial tournament (she's leaving Exeter University for Leeds). Only three of us in the English Classics team had played together before, and in the first game (against Cath's team) it showed – our opposition had been playing together as a team for a couple of years, plus the boasted Danny & Alasdair, who may be old but can both PLAY (Danny especially – he's as good as, if not better than, my brother, who is himself very bloody good). We got stuffed five nil. Next game we came back, I found my aim in the second half, terrified the keeper with my rasping, velocity-charged shooting, scored two and we won 3-0. Third game was against Tony's team, Tony being probably almost as good technically as Danny but about twice the size. We forced a 0-0 and were pleased. The third-and-fourth-place playoff was against the team we'd beaten 3-0, but by this time heat, fatigue and aimlessness were kicking in. We won 1-0 and then went home.

Friday I left the house at 8am and was in Shepherd's Bush by 1.30pm, pint of shandy and off to J's hotel, where I've slept on the floor and boozed in the bar until 2am after Embrace gigs in the dim and distant past, when I was a ligger and a lunatic. It's not called The Kensington anymore though, it's now K West (probably because it's not actually IN Kensington). Ate pizza with J and Karim (Sloppy Giuseppes all round, and several bottles of Nastro) before heading to the pub. Played football for about 30 second with the rest of the gathered Embrace fans on the green (just long enough to chip a lofted pass onto someone's head for them to score), said Hello to some old friends and acquaintances, watched Embrace do four songs acoustically on the green before the gig, and then headed backstage with J & Karim to interview the band.

It's seven years since I first interviewed them (for my old fanzine, back in my pre-net days), and three years since I last saw them live and to talk to. There was a… Not a falling-out, but a severe loss of faith, and some accusations levelled at the band by me, about stringing us along, about making promises they could never keep, about letting people down. But that's all past. Out Of Nothing has fulfilled a lot of promises. But you can read all about this on Stylus next week. I haven't even got the tape of the interview yet (J videoed it, some footage will be streamed on www.embrace.co.uk), and the article is already 3,600 words long. I want to have it 3,000 long by the time I'm finished. I mean I could go on forever, but that's not the right approach. Keep it tight, taut, and hard-hitting. Best thing I've ever written.

Saturday was travelling, panicking (my bag got left in the dressing room and then stolen by the tour manager and dumped on the tour bus, leaving me with £2 and a camera in London and fuck-all else [apart from wonderful friends and a fucking evil hangover]). Then Saturday was drinking champagne with Emma and getting 58 on the Test The Nation Popular Music quiz thing, which = "musical genius" in any age group.

Sunday was football, five-a-side tournament again, for charity, organised by my brother. Conditions (mental, physical and environmental) were against us. Lost 0-3 and then drew 0-0 twice, hottest day of the year (or it felt like it), badly organised (by my brother, who I was not happy with). Sunday was also writing the aforementioned article.

And tonight is football again, for an hour and a half, and my body is still crumpled and sore because I've not had time to recover from anything.

I need to sack everything off this instant, get out, follow a dream, etcetera. I like ligging and I'm fucking good at it. I like promoting music I love and I'm good at it. I'm not arsed about self-expression (yet). I do need to do something more exciting.

Where do we go from here?

NJS
9/07/2004 09:11:00 am

Sunday, September 05, 2004
A Day (or two) in Pictures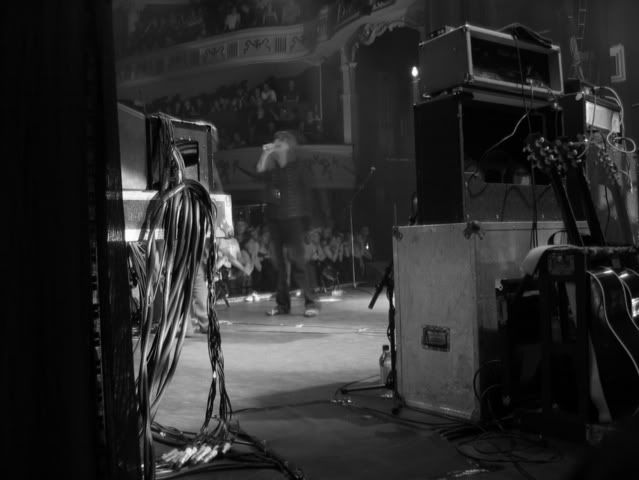 Maybe at some point I'll write some words to go with them.

NJS
9/05/2004 09:45:00 am